7th November 2017
The wheels are off Basil and Christmas is a good time for fundraising
Tonight the team have been making stock for the Christmas fundraising fair. We preparing the pattern to be laser cut for our Christmas puzzles.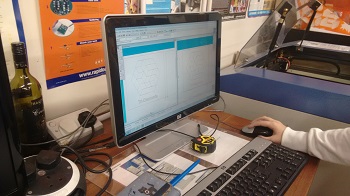 More members of the team are learning Solid Edge so that we are expanding the teams knowledge of this design software. We are using Solid Edge to design more parts for the cars.
Meanwhile Basil is in the workshop having some work done to the back axle. Why did we out this many bolts in?