30th January 2018
This week has been a very productive week as we have finally finished sanding Basil's bodywork and were able to move onto other things.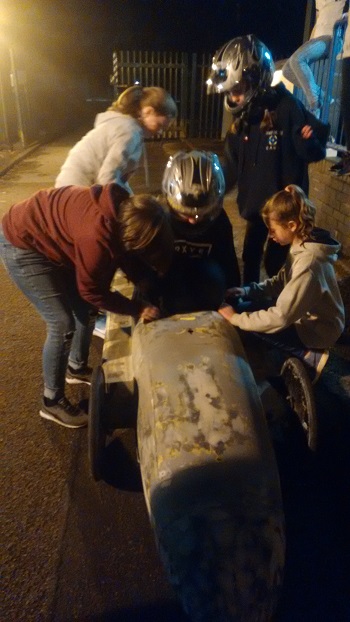 Luke is teaching the newest members of CAUC how to do pit practice.
Some of the team are working on resizing the brakes to make it easier for some members to operate them..
Richard versus the brakes - the brakes win